The Kings of Summer (2013)
Director:
Jordan Vogt-Roberts
Starring:
Nick Robinson, Gabriel Basso, Moises Arias
Genre:
Coming of age comedy
Rating:
9/10
IMDB
Three teenage friends, in the ultimate act of independence, decide to spend their summer building a house in the woods and living off the land.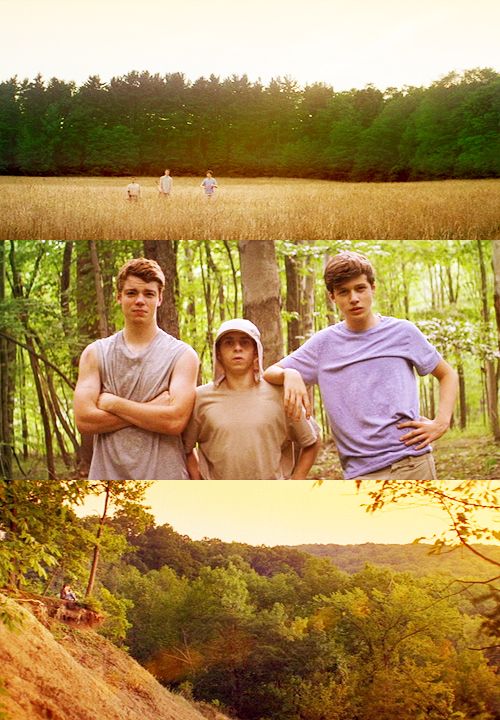 This is a real gem! It's the story of three teenage boys who decide to run away from home for the summer and build themselves a house in a nearby forest. It was only shown in a handful of cinemas in the UK but thanks to lots of very positive reviews it was very quickly released on DVD.
The Kings of Summer
is charming and laugh out loud funny. The cast is great - the adults (including Nick Offerman and Megan Mullally) are particularly nuts and the two leads are really well cast. The scenery and cinematography are also lovely. There's a montage set to 'Youth' by MGMT which is an especially nice sequence. Most importantly, the movie really nails the tone, making a coming of age story that's both escapist and heartfelt. It doesn't shy away from the self-centeredness of adolescence but it's very generous in its portrayal of late-teenagedom, also capturing the characters' insecurities and vulnerability. For all the masturbation jokes, TKoS has a huge thumping heart.
Undoubtedly one of my favourite films of the year, I can't recommend
The Kings of Summer
highly enough. It would make for great double feature with Wes Anderson's
Moonrise Kingdom
.