In part 2 of my 'faves of 2013' posts I thought I'd talk a bit about my favourite movies of the year. Most of the awards bait comes out in the next few weeks and therefore isn't on this list - I posted about the ones I'm most interested in over the summer, you can see that
here
- but I saw plenty of great movies this year.
According to my 2013 list I saw 27 movies at the cinema this year (not including multiple viewings -
Star Trek
x2,
F&F6
x2
Man of Steel
x3,
Catching Fire
x3), by my maths that means I've spent around £160 on cinema tickets in 2013! In my defence a drug habit would be much more expensive!
So, in rainbow order, here 9 of my favourite new releases of 2013: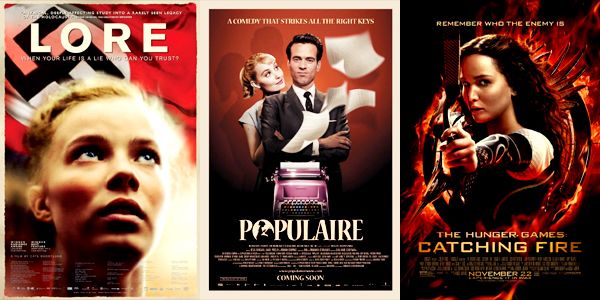 Lore - IMDB | Review
Populaire - IMDB
The Hunger Games: Catching Fire - IMDB |Review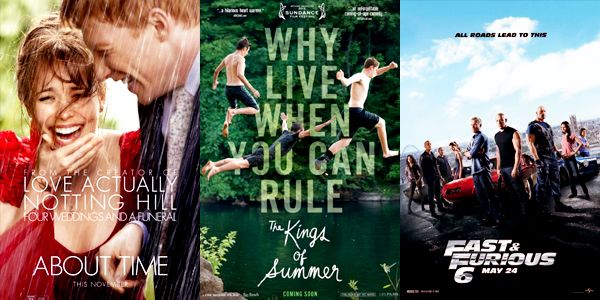 About Time - IMDB
The Kings of Summer - IMDB | Review
Fast and Furious 6 - IMDB | Review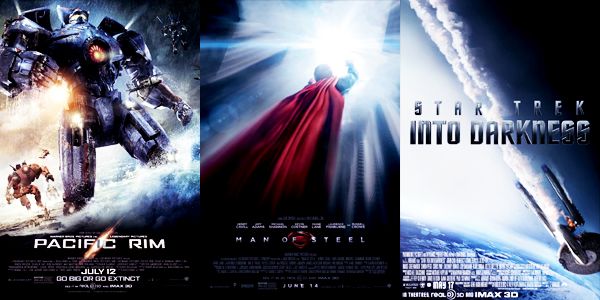 Pacific Rim - IMDB | Review
Man of Steel - IMDB | Review
Star Trek Into Darkness - IMDB
Do these match up with your favourites of the year? If not, what would you add?