I'm becoming a crocheting machine! I'm only a third of a way through my blanket so I'm trying to do a couple of smaller projects at the same time. Both of these are based on patterns in
Crochet Step by Step by Sally Harding
but I modified both patterns slightly to get the size/shape and handles how I wanted.
A knitting basket for Mum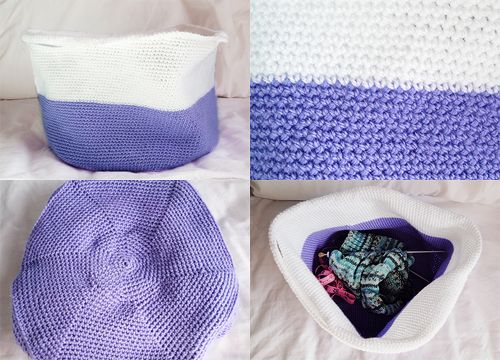 This isn't as rigid as I'd expected so it looks more like a bag than a basket. It's the first time I've crocheted in the round - it took a while to get going because I was having real trouble keeping count! The actual stitching turned out pretty neat though and Mum seems to like it!
String bag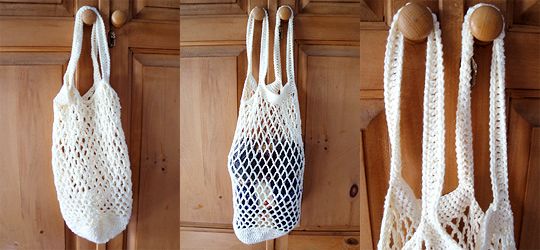 This is a string bag - there's not much else to say! It was a relatively quick project - I did the whole thing in two evenings.
I think I'm going to try making soft toys next and I bought some chunky wool yesterday so I'm on the look out for scarf/cowl patterns. If any of you are on Ravelry you can find me
here
- I've yet to post any of my projects but my library is filling up! I hope you all have a nice weekend! I should have my monthly round-up posted in the next few days but it could be a little sparse!