Say hello to Geraldine!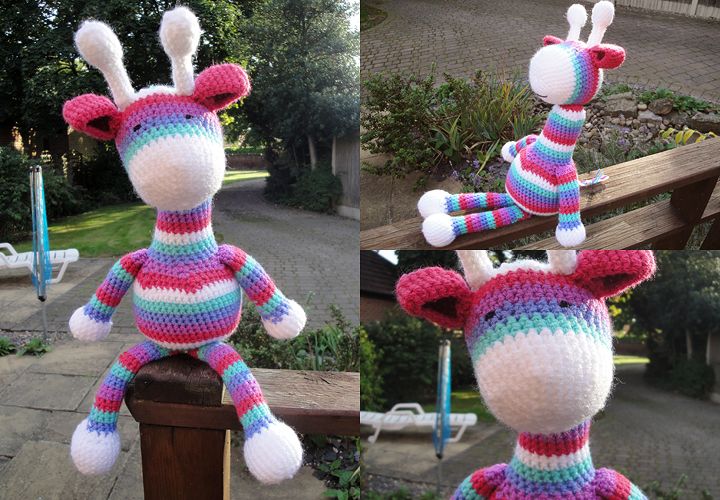 Ravelry project page
If I may say so myself, she's lovely! You can't tell through pictures but she has the most wonderful bobbly head!
Although the
basic pattern
wasn't that much more complicated than the one I used for
Bozwonk
, the colour work made it extra fiddly. If I was making her again I'd reposition the legs and add more beads to the body to make sure she sat upright but I feel that her tendency to recline adds to her charm!